"Feeding Body, Mind, and Soul"
Food Donations
We gladly accept any donation of non-perishable food. The following table lists our top healthy and helpful donations for the Food Pantry. All food donations can be dropped off at the Food Pantry at any time.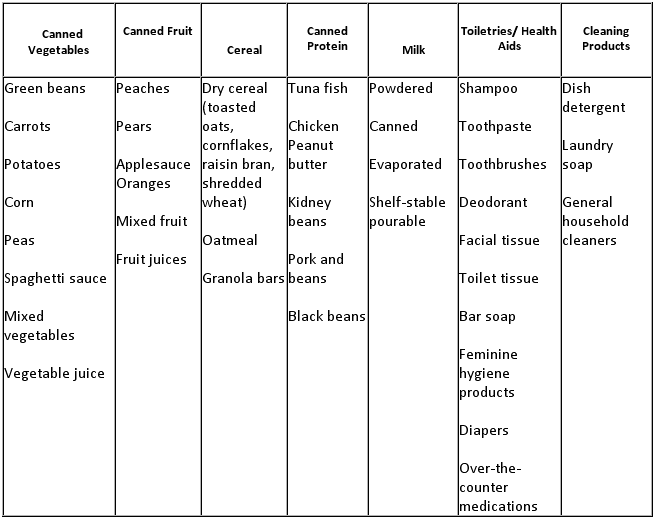 We also accept donations of frozen or prepared food. Please call ahead or email us regarding these donations.




Grove City Community Food Pantry 114 S Center St Grove City, PA 16127
724-458-5208 724-605-2999 FAX Email Us
Fridays
and Mondays 10 am-4 pm, and 4-5 pm on the
first Monday
of every month